Welcome to Block PC, your home for reliable, affordable Home or Office PC Solutions. We've searched the entire market for the best prices and configurations so we can bring them to you.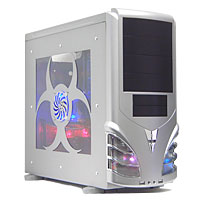 Selecting a PC for You
Check out our PC packages to choose an Office Pro or Catalyst Gaming PC. If you want to add your own touch or are not sure which PC to buy just use Block PCs unique Custom or Advanced Creators. Well make the PC to fit your every need including your budget.
Block PC Software Packages
Another unique feature of Block PC is our OEM Software Packages which are part of every PC purchased, whether through PC packages or Custom Building Services. Both the Office and the Gamming PCs include Windows XP and at least one of the packages. Buying a PC through Block PC allows you to get a lot more from your money. Check out our Software Packages link to see which package fits you best.
Service
Block not only offers incredible systems at incredible prices. But we back them up. Each PC comes with a 12 month warranty, which includes a 6 month in home service warranty. You can call in to speak to a BlockPC representative who will gladly assist you with any technical problems. Each P.C is built and shipped to your door with no extra charge.in 72 hours of recieving payment. A technician will come to setup your computer system. BlockPC offers you quick reliable service, for more information check out Warranty and policies link.

Please get in touch with once of you representatives if you have any questions or special requests.
Bob: (917) 621-6860